Need ethical procurement and Tax compliance in one place?
Sustainably Sourced Plastics Certification and Recycled Content Testing is here!
From brand owners to manufacturers, more and more elements of the supply chain are demanding ethical procurement of recycled plastics to meet customer demand. There is also increasing legislation that requires the identification and validation of recycled plastics to a minimum percentage content (i.e. UK Plastic Packaging Tax April 2022). These aspects are intended to reduce plastic waste and pollution by driving material value and supporting the circular economy infrastructure. 
Verification of recycled content has until now relied predominantly on trust, with plastic packaging manufacturers labelling their products with indicative amounts of recycled content (i.e. 100% recycled). This 'trust' (exacerbated by global supply chains) is open to fraudulent influences, and has in the past proven to be vulnerable to abuse, due to the industry's inability to actually physically test for recycled content. Non-physical based processes (records, and to some extent blockchain approaches) cannot be validated in the same way as a 'physical' accredited lab based process.
This loop hole has now been rendered obsolete due to new innovation in testing, the creation of a new Bsi Standard and a certification scheme that validates and links the supply chain process.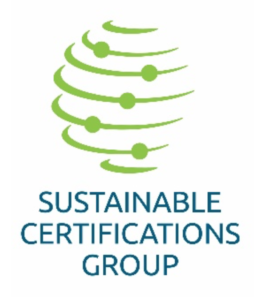 Testing – Flex 6228 Standard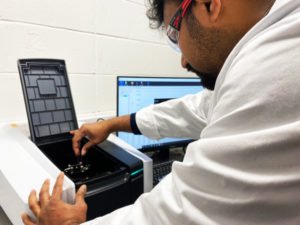 Sustainable Certifications Group (SCG) have been collaborating extensively with the Bsi, HMRC, Universities and industry experts to create a new standard – Bsi Flex 6228.  This standard has established a dynamic scientific laboratory-based testing process that (for the first time) identifies the actual percentage recycled content in tested packaging.  As part of the testing, UV-Visible Spectrometry (UV-VIS) is used to indicate the presence and levels of recycled content in packaging products. A further two tests are used to further validate the results found, ensuring the process is robust. These tests can be carried out by any UKAS-17025 accredited laboratory, providing they have the equipment, capacity and (importantly) the intelligence to interpret the data.
Sustainably Sourced Plastics (SSP) Certification has been developed in conjunction with Bsi Flex 6228 to provide an overall validation of the plastics packaging supply chain. This ensures that the required recycled % content can be traced and assured, from Recyclers to Manufacturers and Retailers.
This Certification process* creates an Evidence Portfolio for each customer. This validates that regular material testing and in-process quality standards are met, and that product reference samples are taken to ensure ongoing conformity and traceability within the supply chain. To ensure independent evaluation the Flex test results are sent to SCG where they are added to the customer's evidence portfolio. 
The combined findings are then assessed and if (all requirements are met) our SCG Team award SSP Certification to the customer, clearly demonstrating compliance and customer conformance. 
As more and more of the supply chain actors adopt the SSP Certification this will create a database of certificated customers, providing an accredited value chain reference point for procurement specialists and compliance schemes.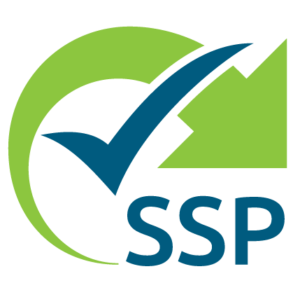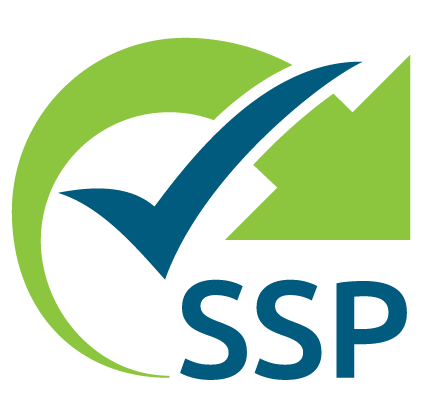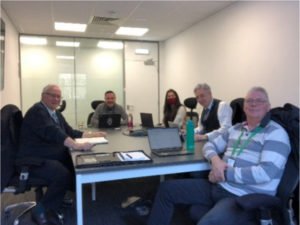 The SCG Team are continually improving the Certification and testing processes through innovation. We are liaising with other schemes to identify opportunities for collaboration on efficiencies and new methodologies (i.e. blockchain).
This SSP Certification and FLEX physical laboratory-based testing process removes the reliance on the 'trust of another' to show that regulatory requirements have been met, providing clear evidence of compliance for both ethical procurement and legal fiscal entities. 
*SCG Certification is currently working towards Iso 17065 Accreditation.
For more information please contact: