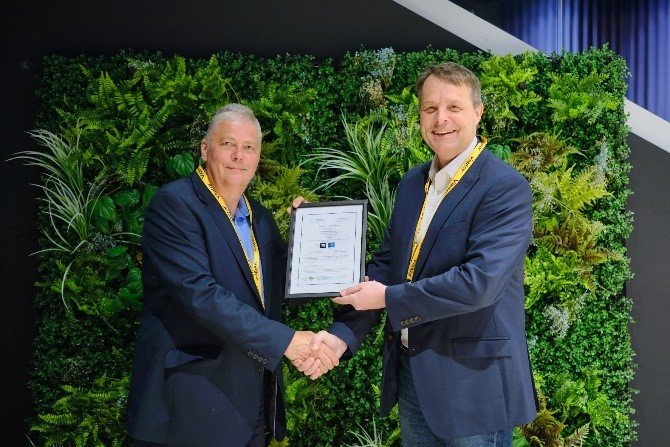 World First – SSP Certification on Earth Day 2022
[fusion_builder_container type="flex" hundred_percent="no" equal_height_columns="no" hide_on_mobile="small-visibility,medium-visibility,large-visibility" background_position="center center" background_repeat="no-repeat" fade="no" background_parallax="none" parallax_speed="0.3″ video_aspect_ratio="16:9″ video_loop="yes" video_mute="yes" border_style="solid"][fusion_builder_row][fusion_builder_column type="1_1″ type="1_1″ background_position="left top" border_style="solid" border_position="all" spacing="yes" background_repeat="no-repeat" margin_top="0px" margin_bottom="0px" animation_speed="0.3″ animation_direction="left" hide_on_mobile="small-visibility,medium-visibility,large-visibility" center_content="no" last="no" hover_type="none" border_sizes_top="" border_sizes_bottom="" border_sizes_left="" border_sizes_right="" min_height="" link=""][fusion_text]
– Earth Day 2022 –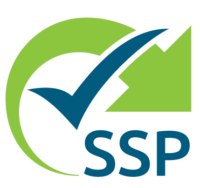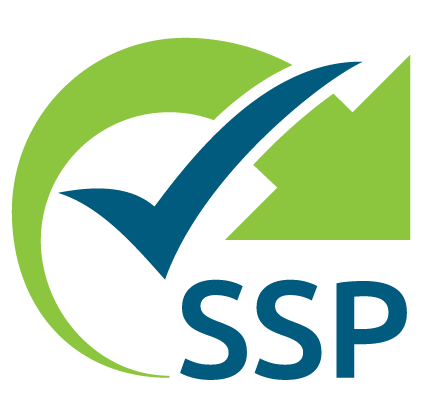 In a world first, Sustainable Certifications Group have awarded Indigo Environmental Limited a Sustainably Sourced Plastics (SSP) Certification.
Tim Baldwin (Exec Director – SCG) handed this first Certificate to Paul Kinley, (Group Managing Director – Indigo Environmental) remarking –
'This is the first Certification scheme and plastics recycling company in the world to utilise the new BSI Flex 6228 Standard. This new science-based approach allows for the first time ever, physical measurement of recycled content.'

'Indigo have been incredibly proactive in helping us to achieve this. They have allowed us to pressure test our methodology on their processes, providing valuable feedback to improve the Certification development.'
After being awarded the world's first SSP certificate, Paul L Rendle-Barnes (Indigo's Group Director – Recovery and Recycling) said –
'At Indigo we have always championed the use of UK plastic recycling over exports, and we see the packaging tax as an opportunity to drive increases in domestic reprocessing'
Tim went on to explain –
'Earth Day 2022 marks the launch of our scheme. This recognises the hard work and commitment that both SCG and Indigo have put into making this a reality.
Together we are applying innovation to increase the value of recycled plastics, preventing waste and pollution, whilst increasing the CE infrastructure and jobs in the UK.
SCG have developed the SSP scheme for the recycled plastics supply chain to evidence ethical procurement and legislative compliance. The Flex 6228 standard supports primary UK legislation- HMRC's UK Plastic Packaging Tax – and so SSP provides an independent assurance to comply with the tax.'
Sustainably Sourced Plastics (SSP) Certification
SSP is relevant throughout the entire plastic supply chain. It can be applied to recyclers and compounders, packaging manufacturers, retailers, and brand owners. This Recycled Content Verification Scheme works to assure the quality of plastic recyclates and incorporate these into products.
SSP assures that tax exemption claims are externally and independently supported with evidence to assist meeting HMRC's expectations. This helps to avoid any misinterpretation of recycled content in company reporting.
It also supports ethical procurement. SSP reduces the risk of fraudulent claims (Green washing) which could result in reputational damage and further prosecution.
Andy Whyle – SCG's Senior Commercial Manager – said

'Our mission is to assure the quality of recycled plastics. This raises the market value, driving collection and recycling, reducing the need for virgin material production. Raising the value and driving demand for this material is preventing plastic wastes polluting our environment by increasing recycling rates.

The consequence of this is that it drives investment in the UK's Circular Economy infrastructure, creating jobs and onshoring materials to create a more sustainable UK market advantage.'
If you'd like to know more about SSP the please contact out team at enquiries@scg.cxx.me.uk

[/fusion_text][/fusion_builder_column][/fusion_builder_row][/fusion_builder_container]